Organized camping is a creative, educational experience in cooperative group living in the outdoors. It uses the natural surroundings to contribute significantly to physical, mental, spiritual, and social growth.
Camping contributes to good health.
Camping helps campers develop self-reliance and resourcefulness.
Camping enhances spiritual growth.
Camping contributes to social development.
Camping is an experience in citizenship training.
Camping at the Cub Scout level introduces kids to the knowledge and skills that they will learn and apply more thoroughly as a Scout.
The Cub Scout Outdoor Program
Cub Scout families have opportunities to go camping and to participate in outdoor adventures.  Lessons learned in the out-of-doors help to develop a life-long respect for the environment. Other Pack adventures are available at "camp-ins" offered by non-Scouting organizations at such locations as museums and ball parks. Click the button to download the current list of Garden State Council-approved locations for Pack camping and "camp-in" adventures.
The Scouts BSA Outdoor Program
Outdoor adventure is the promise made to boys and girls when they join Scouting. Young people yearn for outdoor programs that stir their imagination and interest.
Outdoor Adventure Resources
Garden State Council Camps
Our Council camp properties offer a wide range of activities, as well as a great place for units to run their own programs. Visit our property reservation site for details about each camp's features. 
Pine Tree Education & Environmental Center
Pine Hill Scout Reservation
Features
Convenient to Philadelphia
Shooting Sports
Canoeing / Fishing
Outdoor Event Space
Tent Sites, Lean-Tos, Cabins
Roosevelt Scout Reservation
Features
Shooting Sports
Tent Sites, Lean-Tos, Cabins
Large Pavilion with power
Swimming Pool (seasonal)
Camping provides its own rewards, but certain camping activities can earn Scouts and Scouters in Troops and Crews additional recognition from Garden State Council!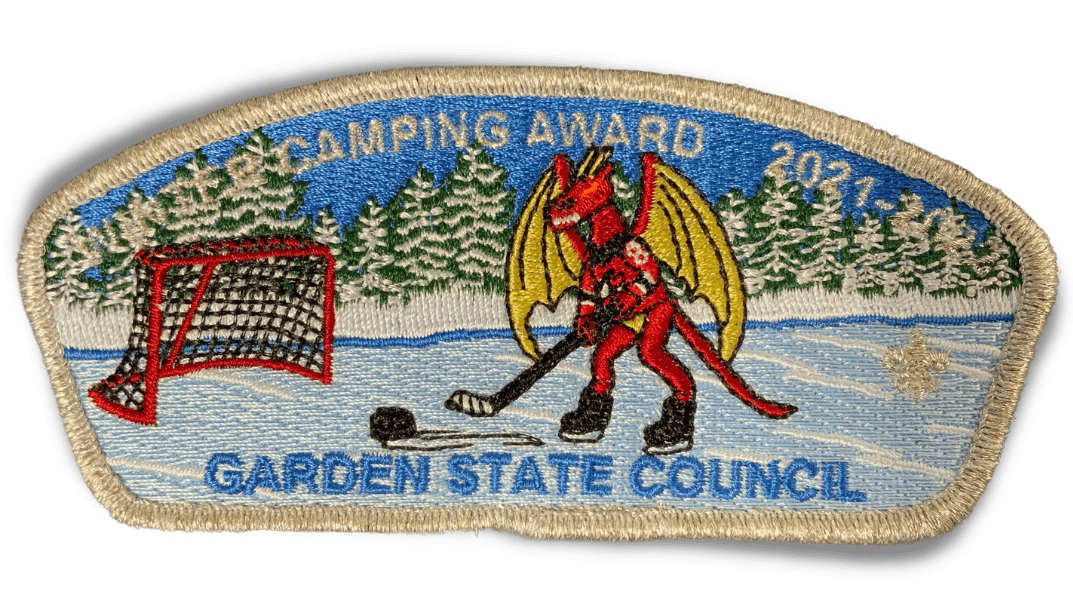 Scouts, Venturers, and adult leaders who camp "under canvas" at least 4 nights between December 1 and March 30 can earn the Garden State Council Winter Camper award! Nights spent outdoors do not need to be consecutive, but the daytime activities associated with the campout should be mostly outside as well. This special Council Shoulder Patch changes every year! Click the button below for all of the details and the submission form. The special patch is available for purchase from the Council office.