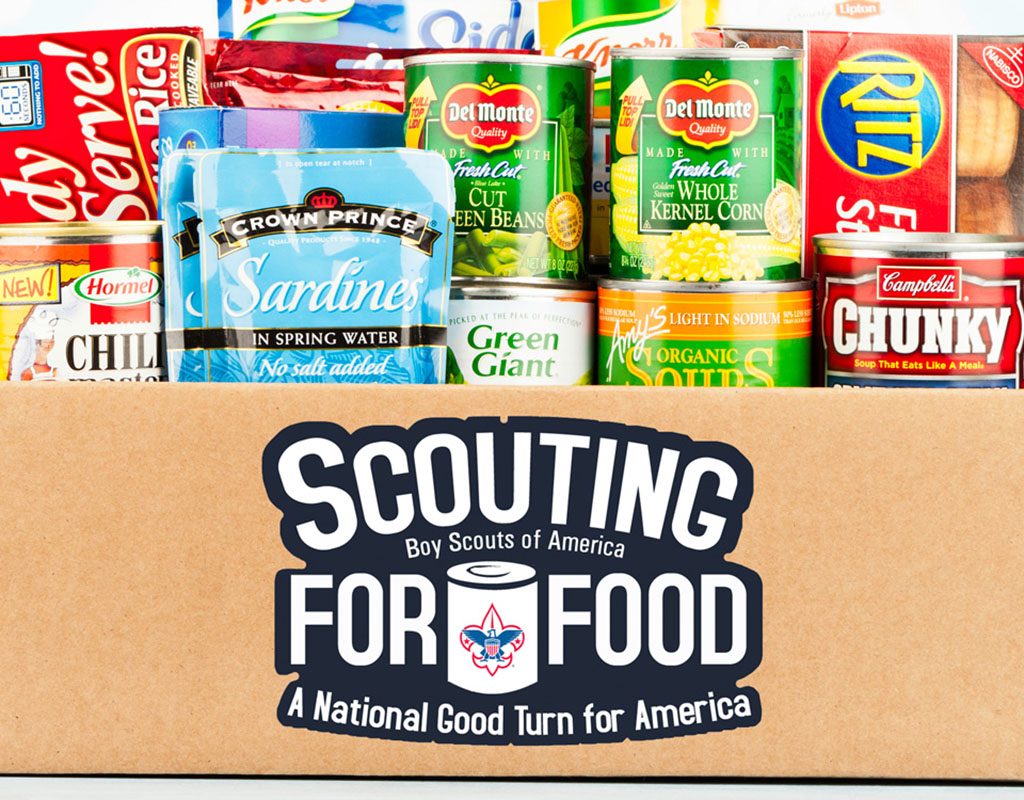 The Scouting for Food Drive began as a National Good Turn in 1988 and the tradition continues every year at the Garden State Council!
The food drive, which collects non-perishable items, provides much needed resources to help fight hunger in our communities. One out of five children and one out of every twelve households with seniors go hungry in New Jersey.  In New Jersey alone, 900,000 people rely on food banks just to survive. 
All Scouting units are encouraged to participate in the annual Scouting for Food Drive community service initiative.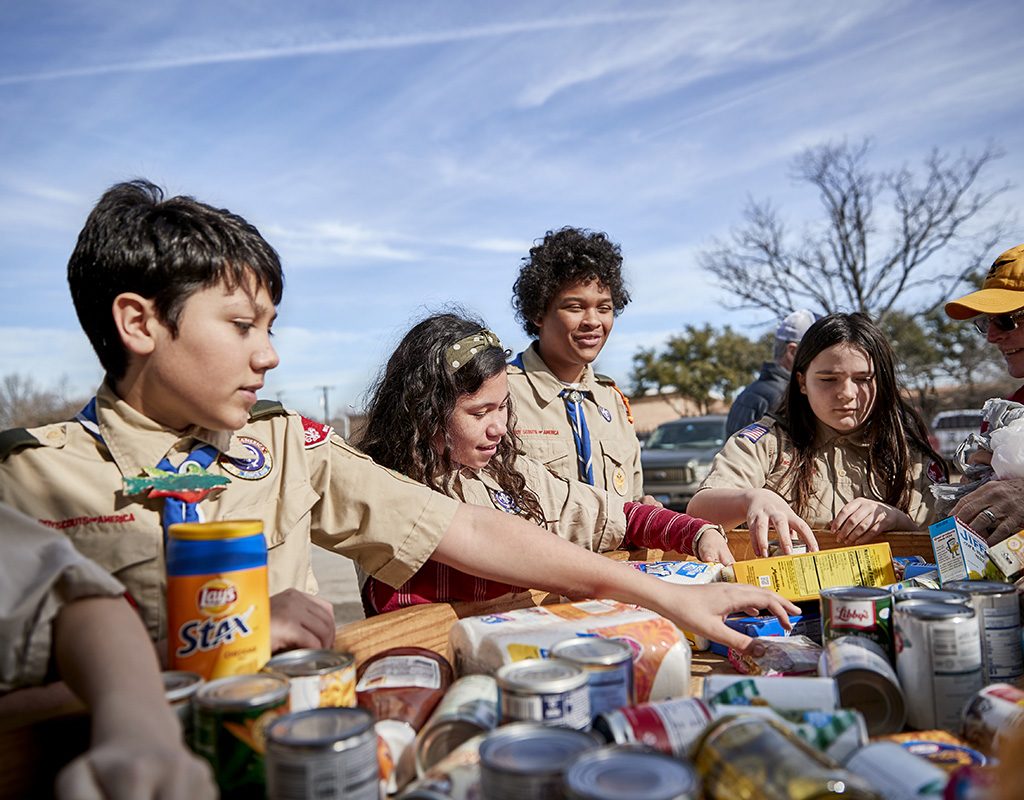 Spread the Word
Units distribute Scouting for Food participation requests to the households in their community, typically on the second weekend in November.
They can spread the word through their Unit social media accounts and other community channels to inform their neighbors about the need for shelf-stable food and paper product donations. Post your pics and tag @GardenStateBSA and use the hashtags #ScoutingForFood or #GardenStateScoutsHelp. Show South Jersey the love our Scouting community can provide!
Then, Scouts return the following week to collect the donations, sort through to eliminate expired food, and donate the good stuff to your local food pantry!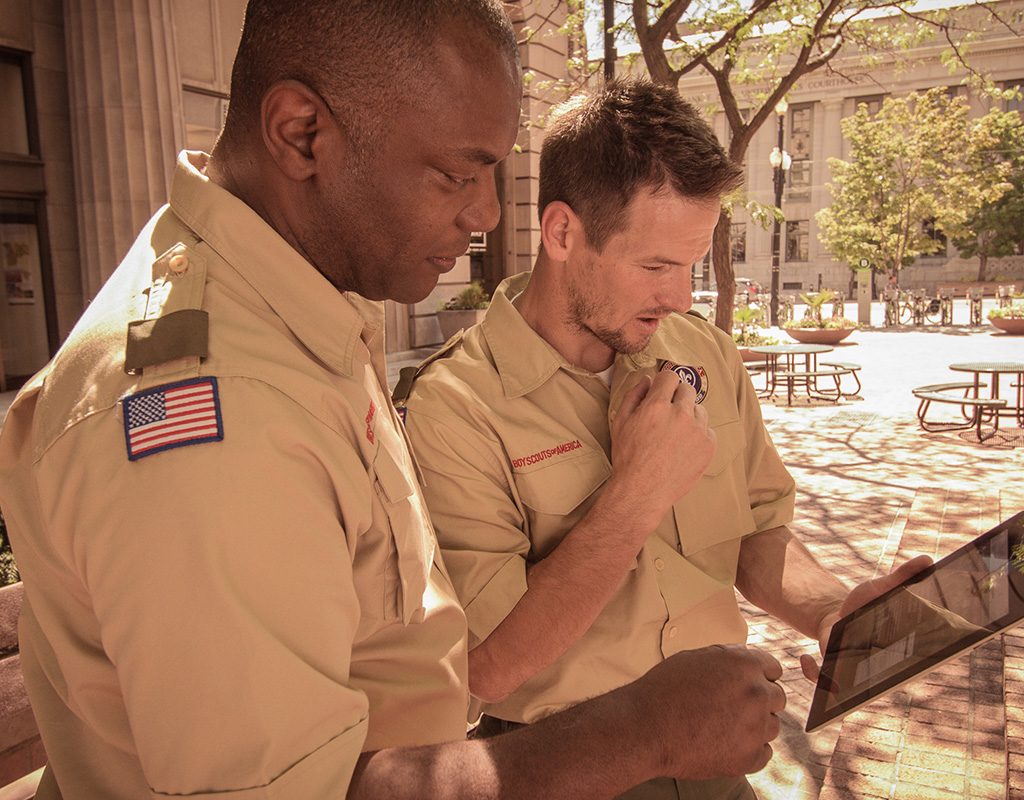 During this process, Scout units should track:
Number of registered and non-registered youth and adults volunteering, and for how many hours;
The food pantry or organization receiving your donations;
The number of items you donate; and the total number of service hours (number of hours multiplied by the number of volunteers).
A representative from each Unit should then send these numbers to Council, using our online reporting tool (click the button below; the reporting tool for 2021 will open soon!). Your final step is to report the service hours for the unit using the tools in
My.Scouting
.
Thank you to our Springtime 2020 Sponsors
Thank you to the awesome community sponsors who helped make our special COVID-19 edition of Scouting for Food possible!
Craig Greenwood
The Barclay Group
Kevin Pustizzi
Clearbridge Branding
Jason Miller
Voya Financial Advisors
Brian Jones
The First National Bank of Elmer
James Andreacci
BB&T – Now Truist