The mission of the Garden State Council Eagle Scout Alumni Association is to give back and enhance the Scouting program for future Eagle Scouts.
Social Media: Facebook @gscesaa
Eagle Scout Alumni Events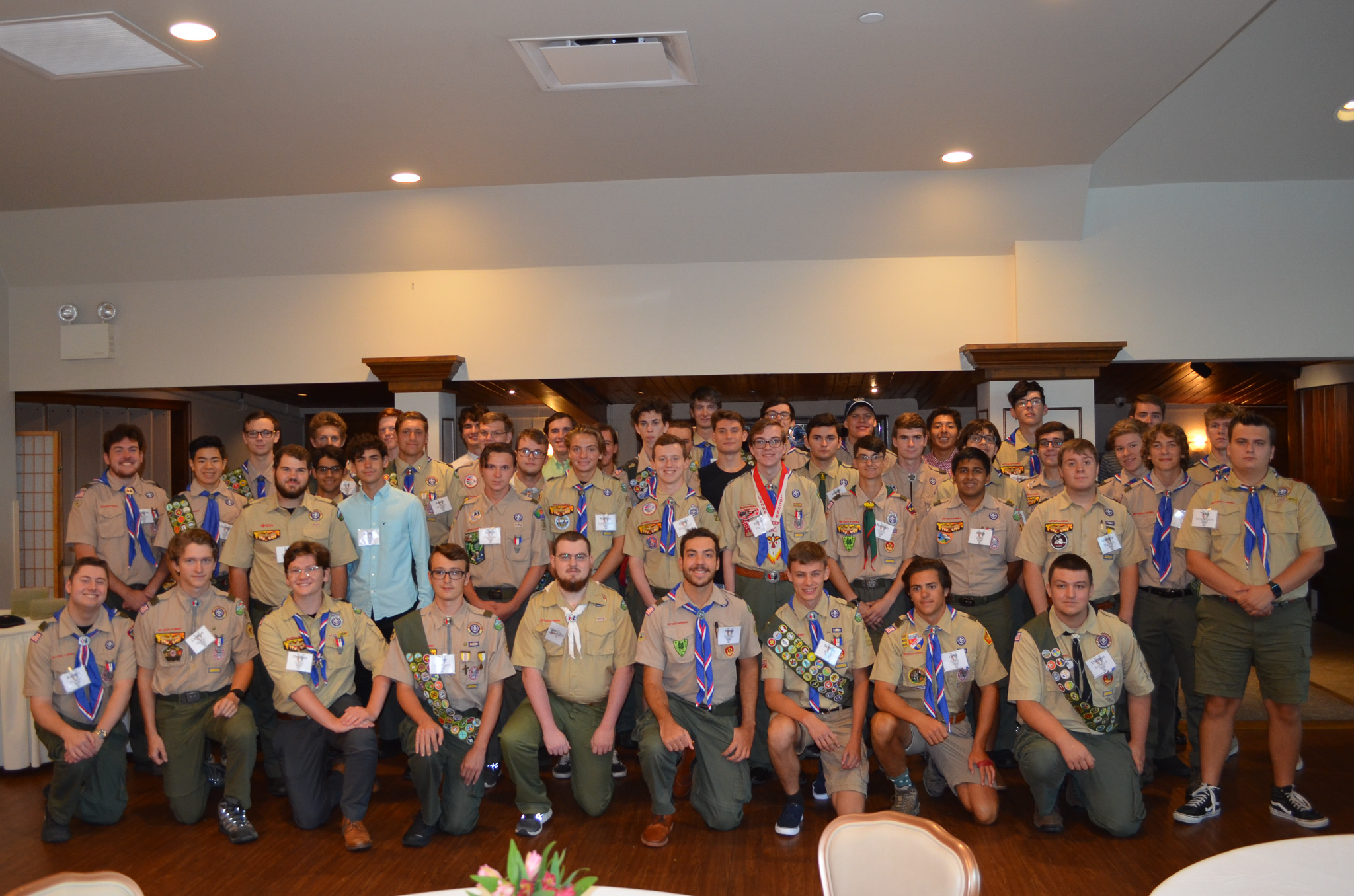 Recognition Dinner and Career Mentorship
Each class of Eagle Scouts gathers for a recognition dinner and the chance to meet with a career mentor. Click here for our photo galleries.
Eagle Scout Alumni Association Scholarship
The Eagle Alumni Committee of the Garden State Council awards an annual scholarship of $1,000 to an Eagle Scout who will be heading to college or a post‐high school technical school in the year the scholarship is awarded. Candidates must be an Eagle Scout, meaning all requirements have been met, and the Board of Review has approved the individual to be an Eagle Scout in the Garden State Council.
Scholarship candidates must also be graduating high school in the same year they apply for the scholarship. An Eagle Scout must submit the application, downloadable below, along with a 1,000 word essay on the topic "What does being an Eagle Scout mean to me?"
| Position of Responsibility | Alumni Member |
| --- | --- |
| | |
| | Jim Schulze, Sr. (Class of 1977) |
| | John Laielli (Class of 1981) |
| | Dom DiGioia (Class of 2003) |
| | Jim Schulze, Jr. (Class of 2000) |
| | Dave Suiter (Class of 1973) and Bob Feldman |
| | Daniel Todd (Class of 1965) |
| | Scott Wiese (Class of 1985) |
| Crossroads District Representative | George Hoffman (Class of 1992) |
| Osprey District Representative | |
| Pine Hill District Representative | Jason Miller (Class of 1990) |
| Pinelands District Representative | |