We had so much fun at our in-person Cub Scout day camps in 2021 — click here to visit our photo galleries! Now get ready for more day camp fun in 2022 with … The Magic of Scouting!
Pass through a magic portal as you leave the non-Scouting world behind each day before camp. Get sorted into your magical Scouting den. Cub Scouts will create their own wand and set of magic spells, learn defense against the wilderness, experiment with potions, and stay hands-on with themed crafts and games. The best part? Each day Cubs will be on the BB and archery ranges and keep cool with water activities.
Registration includes t-shirt, cup, and drawstring bag.
All Cub Scouts in grades 1 – 5 are invited to check out the fun of Garden State Council's Cub Scout Day Camps! 
Want to get in on the fun, but not yet registered in Cub Scouts? Visit BeAScout.org to find your Pack!
Each in-person week's program times: Monday – Friday 8:30 am – 4 pm. 
Saturday Check-In
Registration is $160 when you sign up more than 30 days before the camp date of your choosing! Included in the rate: supplies for hands-on fun, t-shirt, logo cup, and drawstring camp bag. Stop in to camp on the Saturday before your week starts to pick up your goodies!  (Within 30 days of the camp date of your choosing, the rate goes up to $200 for the week.)
Packs Together!
Cub Packs: When you send groups of 8 Cubs and 2 registered adults to the same Day Camp session, we can keep them together as a group at camp, regardless of their rank. They will be "sorted" into the same "house" den!
Den Runners
Adults: if you are registered with your Cub Pack, we need you to volunteer for fun with your Cub! Adults who volunteer as "Den Runners" earn a credit in the Garden State Council Scout Shop worth $5 for each day volunteering. (Scout Shop credit can only be applied to purchases of equal or greater value in the Council Scout Shops and cannot be redeemed for cash).
Camperships and Fundraising
A "campership" is a grant given to a youth member to help with the expenses of attending a summer camp.
Garden State Council Camperships exist to help provide life-changing camping experiences for Scouts who, because of financial challenges, may not otherwise be able to attend a summer camp opportunity.
Summer outdoor adventure changes lives through recreation, friendship and experiences; summer camp cultivates skills and values needed for success in the future.
Scouts who face financial challenges have attended camps in the past due to the support of the campership program. This is due to the generosity of Scouting alumni, community individuals and organizations, as well as, grants organized and allocated by the Garden State Council.
Therefore, the funds available in the campership program are limited. Aid can only be awarded if funds are available. Camperships are awarded based on need, so parents and unit leaders involved in completing an application are encouraged to clearly detail the need.
A Scout is Thrifty: A Scout works to pay his/her own way and help others. Camperships are not to exceed 50% of the fee. 
This policy is made in consultation with and approved by the Council's VP of Program, the Council Camping Chair and the Chair of the Campership Committee. All decisions are made by the volunteer Campership Committee.
Campership Applications for 2022 will be available soon.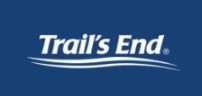 Funding your Scouting adventure through popcorn sales is easier -- and safer -- than ever with new online tools from Trails Ends. Plus, Online Direct sales of popcorn run all year round! Find out more at Trails-End.com.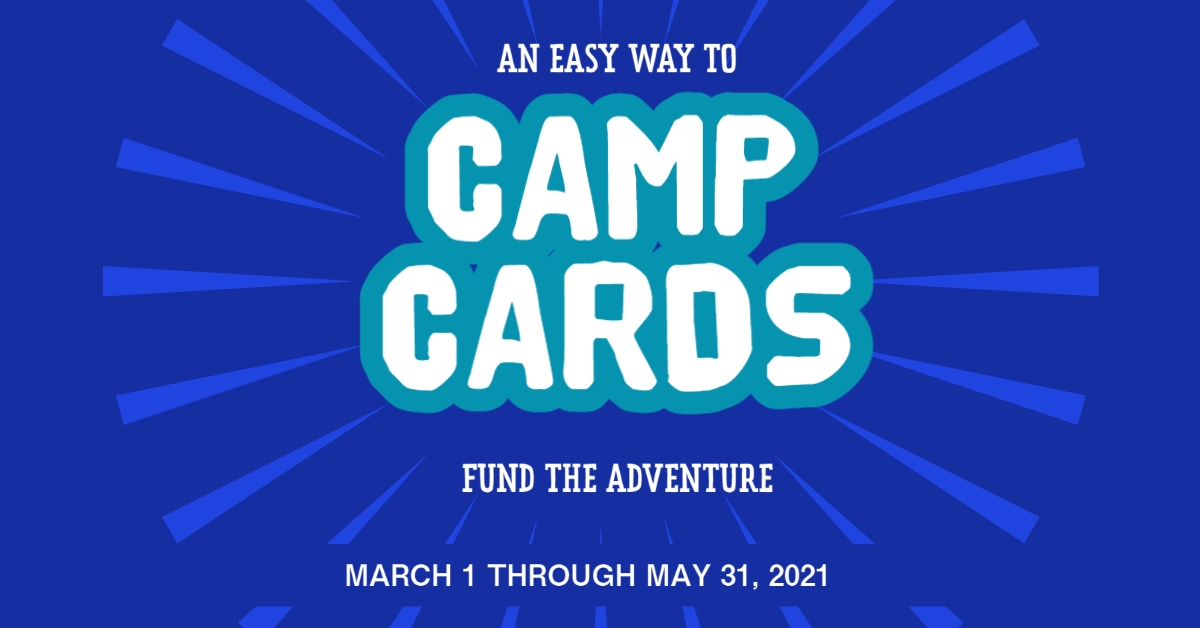 Funding your Scouting adventure through camp card sales is a limited-time opportunity. Each year from April 1 through May, Scouts sell $5 discount coupon cards, and 50% of the value is credited to the Scout! Units: Contact your District Executive for details.
Packs: Promote Cub Day Camp with Placemats
Cub Packs: You can promote Cub Scout Day Camp to your Scouting families in a number of ways, starting with placemats for your Blue & Gold Banquet! Use this form to submit your placemat order, and Garden State Council will take care of the printing!