Does your unit need to register for the Trails End Popcorn Fundraiser with Garden State Council? Click the button to get started!
The annual popcorn sale fundraiser through Trails End runs late summer through late November and is a great way for each Scout to earn their way and fund all of the adventures that await them in the next year. Trails End offers great sales tools for Scouts as well as units, including an easy online dashboard, a seller's app, integration with the Square credit card reader, and more. Read on for important resources and information from Garden State Council to help your unit and Scouts have a successful popcorn sale season!
For the 2022 sale, Trails End is offering more online, contactless tools than ever before! When our Scouts learn how to sell online, they reach more customers, offer direct fulfillment, and learn modern digital techniques that they can apply to other parts of their lives. Visit Trails End's Scouts page to learn more and start selling today!
Questions? Contact your District Executive or District Popcorn Kernel. Contact information for each can be found on the District pages, reachable here. Or, email Council's popcorn coordinator.
Get the Trails End app for popcorn sellers
Text APP to 62771 or download from your device's app store (available for iOS and Android).
The app offers the greatest selection of products, including those not available for Take Orders. 
Scouts earn 1.5 points toward their Rewards for Online Direct sales!
Text the order to the customer so they can complete checkout, or connect a Square reader — and let Trails End pay the processing fee!
Learn more benefits of using the app for Online Direct sales on the Trails End site.
Text
MYPLAN

to 62771 to download the guide: How to Sell $1,000 Social Distancing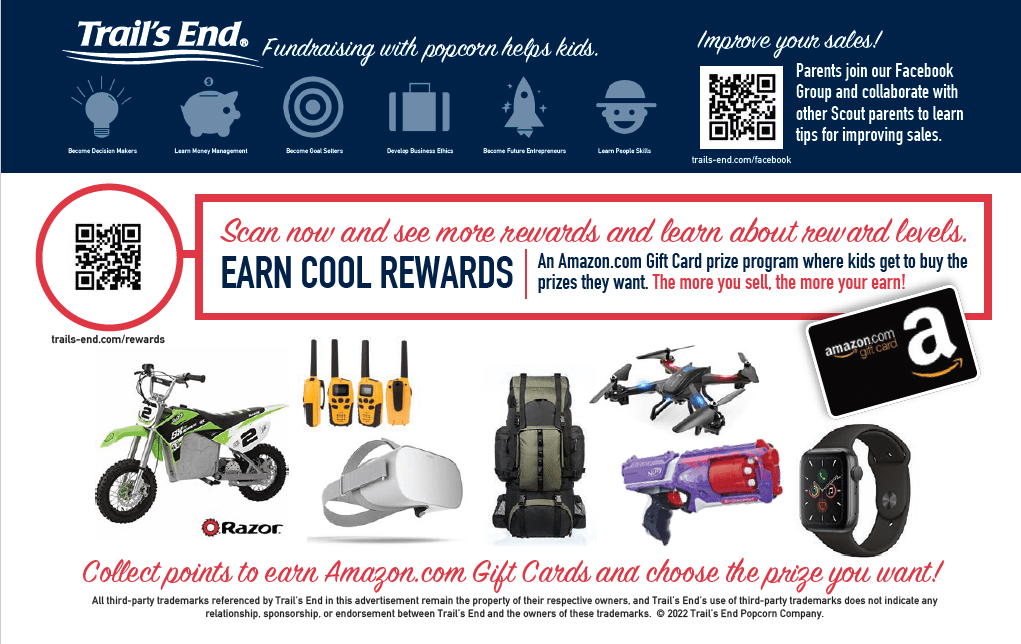 Key Dates from Garden State Council
Date

Detail

First product order due to Trail's End.

Pick up first product order.

Pick up final product order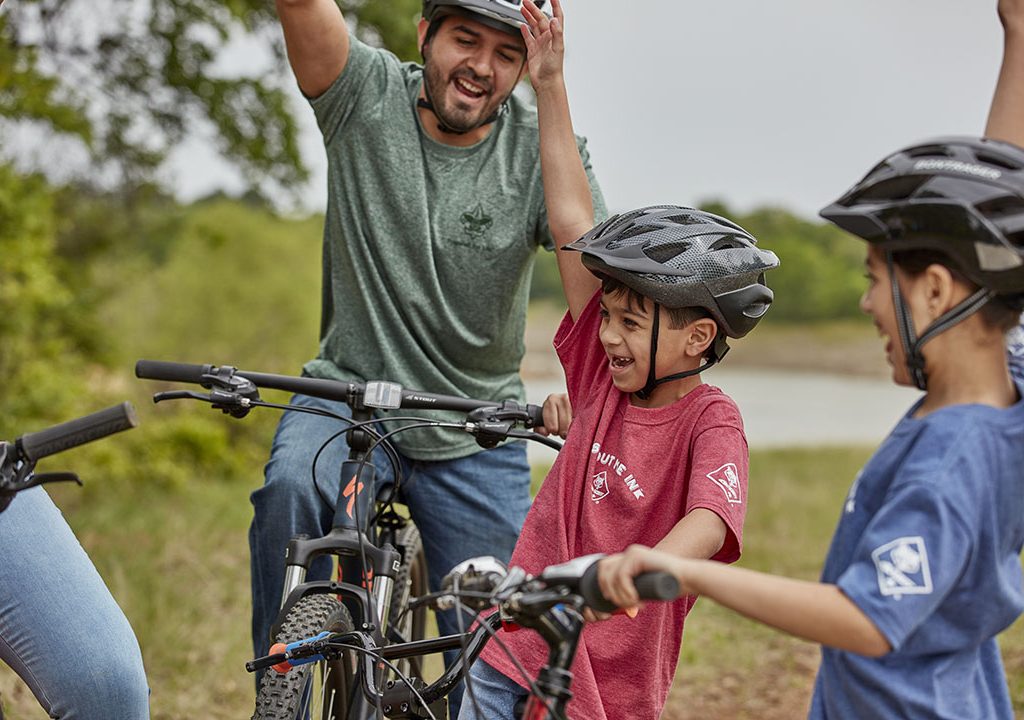 There will be NO RETURN of product again this year. If your unit orders inventory, please keep in contact with your District Popcorn Kernel for opportunities to transfer inventory among units. However, please do not rely on this strategy when planning your orders.
Training, Community, and More
Guide Book for Unit Sale Leaders