40 Degrees Conferred Following Virtual Training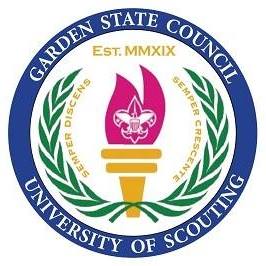 University of Scouting is a fun-filled annual event of supplemental training for adults involved in the Scouting program. It is the only time during the year where volunteers can find the widest variety of training opportunities in all program areas. The University of Scouting degrees provide Scouters with a structured program in which they can advance and be rewarded for each level of achievement. Led by experienced volunteers, courses are designed to inspire and guide leaders to enhance the Scouting experience for the youth in their units. The variety of courses in the University of Scouting catalog appeal to new as well as veteran Scouters — there is something for every adult leader.
We are pleased to recognize the 40 participants who qualified for a University of Scouting degree following our 2022 event.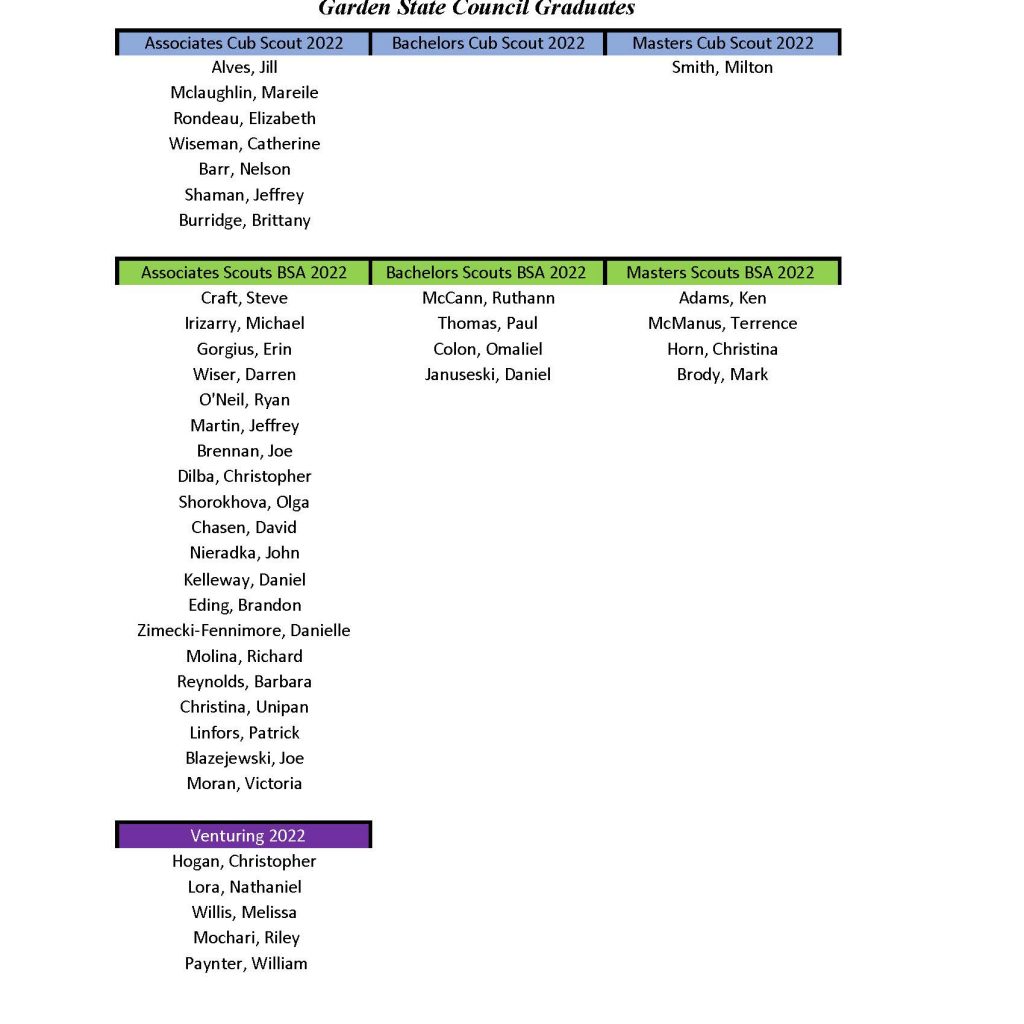 About the Degree Program
The Garden State Council University of Scouting Degree Program is designed to provide attendees with the tools and knowledge that can be gained through supplemental training to help reinforce the Scouting program. Participation in the Degree Program is voluntary and adherence to the degree requirements is the responsibility of the participant.
Students are encouraged to return each year, not only to earn higher degrees, but also to share their experiences with fellow students. The atmosphere of camaraderie and academic spirit invigorates the students, inspiring them to return to their units and share their enthusiasm with Scouts and other adult leaders. The University of Scouting degree program is designed to provide an incentive for continued training and as a method to recognize Scouters who participate in that training.
Garden State Council's 2022 University of Scouting offered degrees in the following three Colleges:
• Cub Scouting
• Scouts BSA
• Adventure Scouting – New, non-degree this year
A credit is designated as one instruction period out of the six instruction periods provided throughout the day. For a detailed list of requirements for each degree level — Associates, Bachelors, Masters, etc. — see the 2022 University of Scouting Program Guide.
Mark Your Calendars
The Garden State Council's University of Scouting is scheduled for the first Saturday in February each year. The 2023 event is set for February 4. Location details will be set as the date draws closer. For additional training opportunities, including Introduction to Outdoor Leader Skills, BALOO, and National Youth Leader Training, visit the Training page of the Council website. All upcoming training that is open for registration appears there as a list, populated from our registration portal. All questions about training can be directed to Council's Program Director.