Camp Roosevelt is Garden State Council's full-service resident summer camp program for Scouts BSA troops. 
Camp Connected: Hybrid! for 2021
Introducing Camp Connected: Hybrid, an updated take on our fun and exciting online program brought to you in our 2020 season!
NEW merit badge offerings,
NEW evening programs, and
NEW experiences are only the beginning of our Camp Connected program this year.
When a Scout signs up, they can expect to join our online merit badge councilors for engaging and meaningful lessons from Monday to Thursday during their week. They can fill their schedule with up to 4 merit badges and join us every night for a new program event where Scouts can play together and even win fun and exciting prizes!
Add-On In-Person Friday
Still want an in-person summer camp experience?? With the second platform of Camp Connected: Hybrid, you can sign your Scouts up for our small group events happening onsite each Friday throughout the summer. ATV Adventure, Rifle or Fishing merit badges, and more in-person fun on Fridays! Friday activity selections are available when choosing merit badges and other classes during Camp Connected registration.
The health and safety of Scouts come first at Camp Roosevelt, and with our Hybrid model in place, we are prepared to deliver another amazing summer to our scouts in a safe and fun way.
Add-On Weekend Camping
Your Troop can now add on a weekend of camping at Roosevelt Scout Reservation! At this time, camping reservations are coordinated through our Reservations Desk. Call or email Mike Perry to make your arrangements!
Countdown to Week 1 Registration Deadline
Camp Connected: Hybrid pricing: $150 per scout per week. Some activities and merit badges will have additional fees. The Friday in-person activities require additional fees.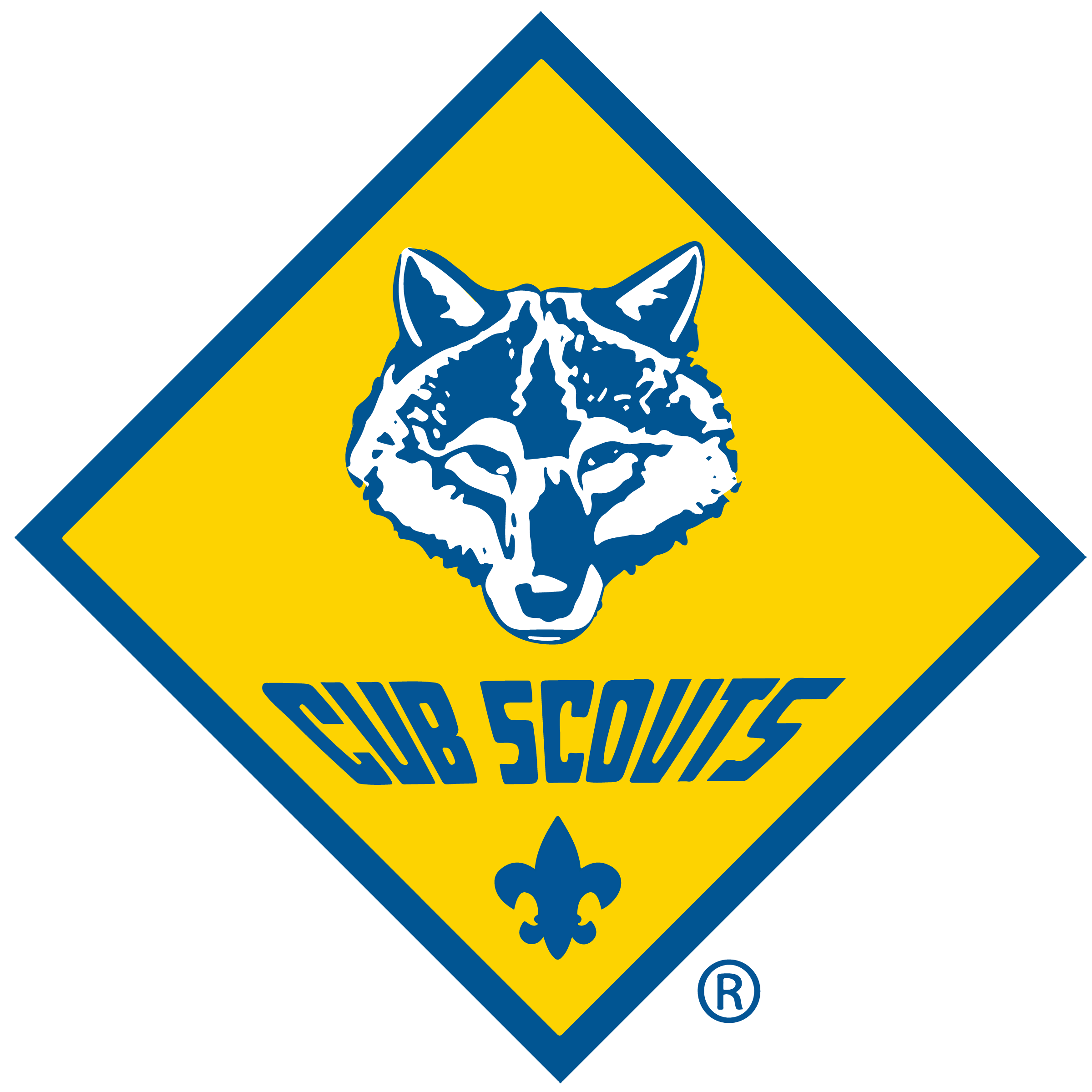 Cub Scout Day Camps
Looking for day camp information for Cub Scouts? Garden State Council offers summer day camp for Cubs in four locations conveniently spread throughout our Council. Visit our Cub Scout Day Camp page for more information.

Garden State Council has entered into an agreement with AtlantiCare to save Scouting families money when they visit an AtlantiCare Urgent Care Center for their camp physical. Click the AtlantiCare logo to download the flyer for details and locations.
Camperships and Fundraising
A "campership" is a grant given to a youth member to help with the expenses of attending a summer camp.
Garden State Council Camperships exist to help provide life-changing camping experiences for Scouts who, because of financial challenges, may not otherwise be able to attend a summer camp opportunity.
Summer outdoor adventure changes lives through recreation, friendship and experiences; summer camp cultivates skills and values needed for success in the future.
Scouts who face financial challenges have attended camps in the past due to the support of the campership program. This is due to the generosity of Scouting alumni, community individuals and organizations, as well as, grants organized and allocated by the Garden State Council.
Therefore, the funds available in the campership program are limited. Aid can only be awarded if funds are available. Camperships are awarded based on need, so parents and unit leaders involved in completing an application are encouraged to clearly detail the need.
A Scout is Thrifty: A Scout works to pay his/her own way and help others. Camperships are not to exceed 50% of the fee. 
This policy is made in consultation with and approved by the Council's VP of Program, the Council Camping Chair and the Chair of the Campership Committee. All decisions are made by the volunteer Campership Committee.
Campership Applications are due to the Council office by April 15, 2021.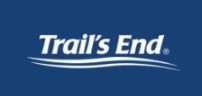 Funding your Scouting adventure through popcorn sales is easier -- and safer -- than ever with new online tools from Trails Ends. Plus, Online Direct sales of popcorn run all year round! Find out more at Trails-End.com.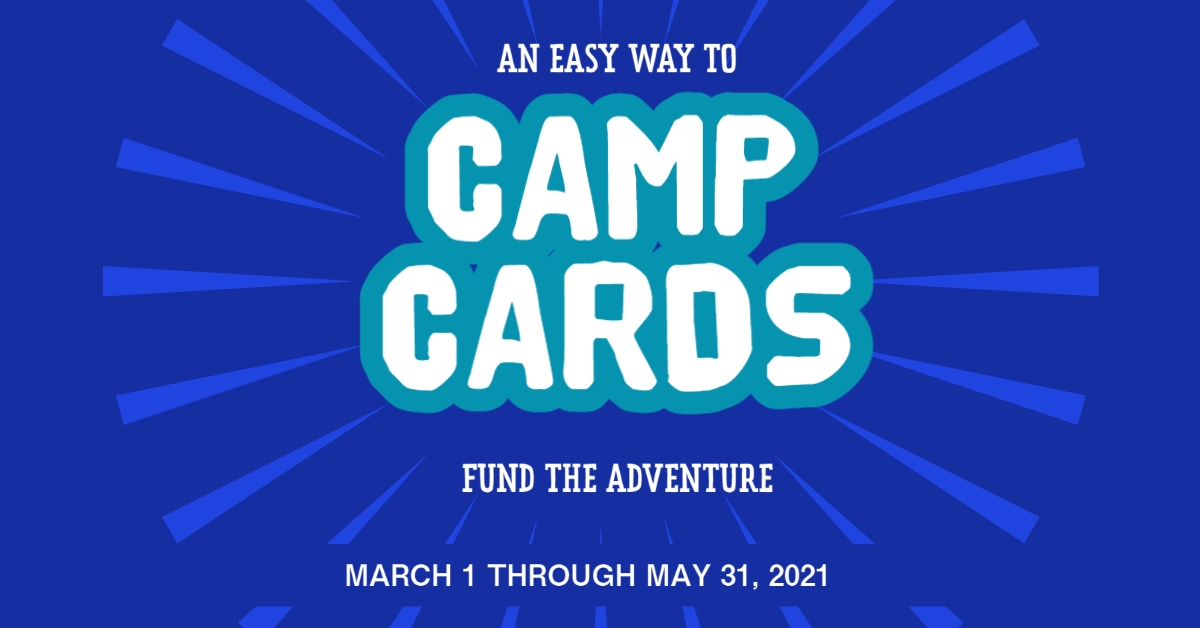 Funding your Scouting adventure through camp card sales is a limited-time opportunity. Each year from March through May, Scouts sell $5 discount coupon cards, and 50% of the value is credited to the Scout! Units: Contact your District Executive for details.
About Roosevelt Scout Reservation
Camp Roosevelt Scouts BSA Summer Camp is located at Roosevelt Scout Reservation. 
Throughout the year, RSR welcomes all groups, regardless of Scouting affiliation. 
---
Address: 384 Watsons Mill Road, Elmer, NJ 
Rob Brookwood, Camp Ranger | (856) 358-8555
(Units camping should check in with the Camp Master/ Ranger at Roosevelt Scout Reservation upon arrival)
For more than nine decades, Scouts have been visiting Roosevelt Scout Reservation. Here, Scouts can enjoy such programs as a COPE course, climbing/rappelling, boating, rifle/shotgun/archery ranges, and much more while camping for a weekend with their unit, or for weeks during summer camp!
Nearby attractions include the Cowtown Rodeo, Fort Mott State Park, and Wildwood's famous Morey's Piers.
To make a day-use reservation at Roosevelt, click the button below to visit our reservation portal!