In April of 2022, Garden State Council Board Member Marc Circus had the privilege of staffing the Trans-Atlantic Council's Normandy Camporee in France. The camporee is a unique experience as it happens on the beaches of Normandy, where the Allies landed in World War II, and is heavily focused on the Scouts enjoying the history of the area. Friday night, adults enjoyed a VIP fundraising event at the Airborne Museum in Sainte-Mère-Église. Among the main camporee activities was a morning beach campfire on Omaha Beach, where about 4,000 Americans paid the ultimate price for their country and the freedom of Europe. The camporee provided Scouts with opportunities to attend commemorative ceremonies at each of three important war cemeteries across the afternoon on Saturday coupled with ample time for Scouts to explore the numerous museums. Saturday night was a time for fellowship and other smaller events. Among Marc's duties was helping with the Top Achievers Gathering where the guest speaker was Frank Tsuru, BSA national board member, Distinguished Eagle, and Chairman of the National Eagle Scout Association. This was also an Association of Top Achiever Scouts (ATAS) event https://atas-usa.org/. Sunday morning's major event was held at the American Cemetery overlooking Omaha Beach where there are more than 9,000 American Graves. If you want more information, Marc invites you to contact him directly via email.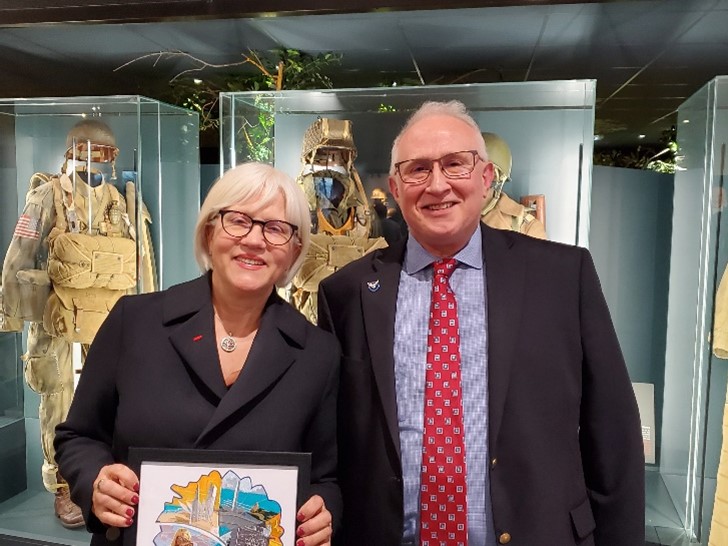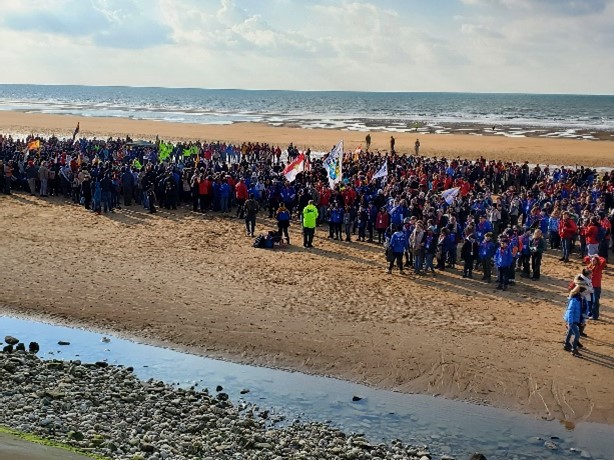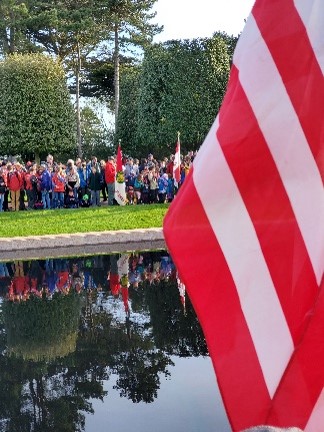 About the Normandy Camporee
The Transatlantic Council (TAC) is one of three Boy Scouts of America councils serving American families abroad. They are based in Brussels, Belgium, and serve U.S. families living in Europe, Africa, the Middle East, and Central Asia. The Transatlantic Council serves 5,100 BSA youth and volunteers.
2022 was TAC's 10th Normandy Camporee and they are recognized by the French Republic with the title "Custodians of Omaha Beach".
To find out more about this unique Scouting experience, which is open to Scouters from outside Europe, visit TAC's Normandy Camporee website: https://tac-bsa.org/normandycamporee/