Put the Outing in Scouting this Fall with a little drop-in fishing
Don't miss your chance to do a little fishing at one — or both — of our Fall drop-in fishing open program days! November 1 at Pine Hill Scout Reservation and December 5 at Pine Tree Education and Environmental Center, drop in anytime between 11 a.m. and 4 p.m. No experience is necessary because volunteers will be on-hand to guide novices; however, you must bring your own pole. This open program is offered free of charge!
Current COVID-19 safety guidelines will be in place, so please bring your own mask for when six feet cannot be maintained between participants. Please review our health screening checklist before your arrival at either camp.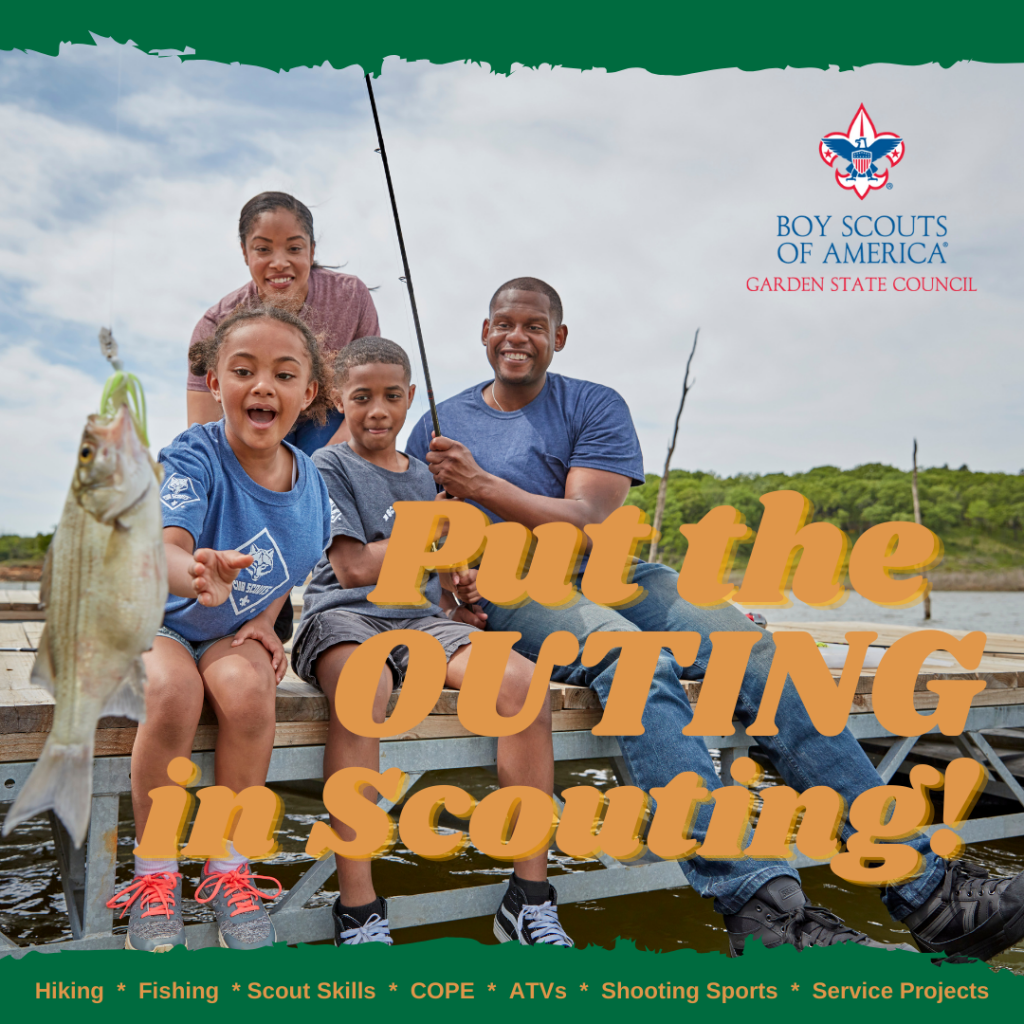 Do More Outside
Through fair weather and foul, the Scouting outdoor program continues. Garden State Council's camp properties are ready to host your Scouting unit for meetings and adventures. We have great spaces for Cub Scout adventures and challenging program areas for Scouts BSA and Venturing fun. Visit our camp reservation page or email our office for more details about how Garden State Council camps can help you put the Outing in Scouting, even as winter approaches.