The Boy Scouts of America released a series of webinars designed to help unit leaders continue Scouting while facing the...
Read More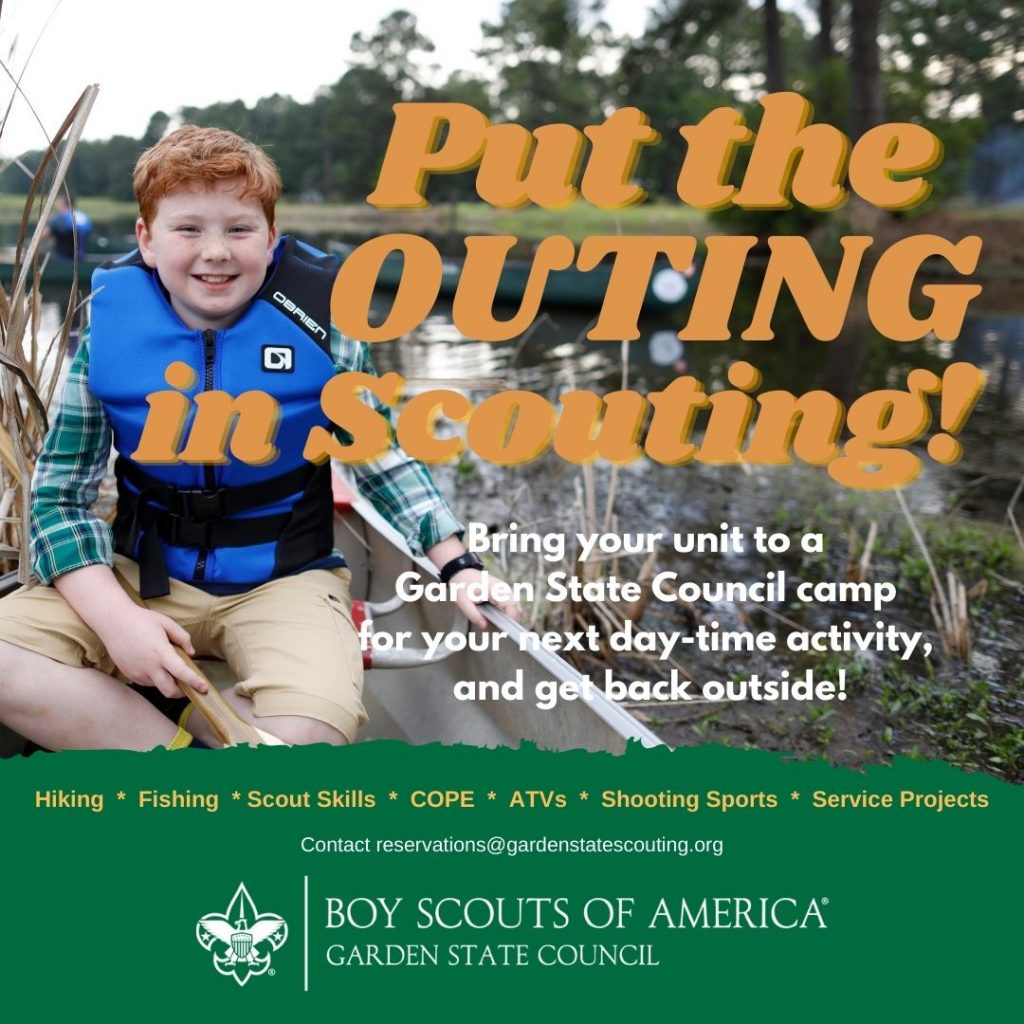 With the new school year upon us, units are building a calendar filled with fun.
With COVID-restrictions now part of life, Scouts are finding positive and healthy ways to meet, in-person and online, and execute activities, outside and virtually.
A hybrid model makes sense in the current environment and the Garden State Council is here to support your unit's programming.
For the latest on virtual and in-person Council activities, keep an eye on https://www.facebook.com/gardenstatebsa and www.gardenstatescouting.org
To book a day-time visit to a Council camping property, please contact reservations@gardenstatescouting.org.
Since New Jersey entered Stage-2 back in June, a common question has been, "When can we go camping overnight?"
Here's a recap on that topic as of September 4, 2020:
The Council continues to recommend that units do not camp overnight.
The latest on camping from New Jersey states that family camping is allowed in certain designated state parks. Group camping sites are closed.
Other states may have different rules, so units considering traveling out-of-state should follow those state's guidelines, in consultation with their charter partner.
As always, units are expected to follow the Guide to Safe Scouting.
As units return to action, volunteers are encouraged to utilize the BSA Safe Scouting Checklist.
Council properties are open for day visitors, but not for overnight camping. The Council expects to open for overnight camping once NJ reaches Stage-3.
Lastly, as a reminder, here is the Council's Road Back to In-Person Scouting.