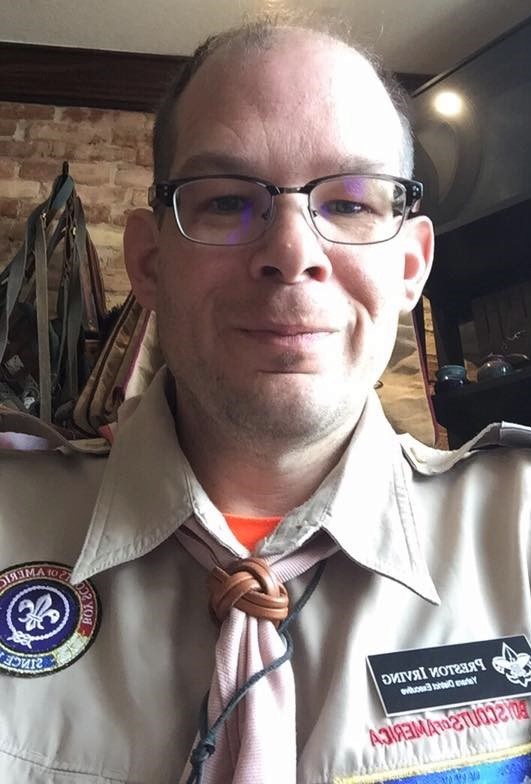 The Garden State Council proudly welcomes its newest team member, Preston Irving.
A Senior District Executive now serving the Pine Hill District, Preston has served as a Scouting professional since 2014. He started his career in the Glacier's Edge Council in Madison, Wisconsin, and most recently served in the Washington Crossing Council.
Preston was a Cub Scout in Gladwyne, Pa., and is father to a 13-year-old Star Scout. He has served in the volunteer roles of Den Leader and Assistant Scoutmaster, and is a Wood Badge Bobwhite.
Preston has been married for more than 20 years. In addition to their Star Scout, he and his wife Gretel have a 16-year-old daughter.
Before his career in Scouting, Preston worked in financial services and banking.
Please join us in welcoming Preston to the Garden State Council family! Preston can be reached at Preston.Irving@scouting.org.